Milton Keynes's best cake smash photographer
Olney|Bedford|Aylesbury|Northampton
So your sweet baby is turning one—congratulations! Here, is the absolute cutest and messiest way to celebrate a big milestone.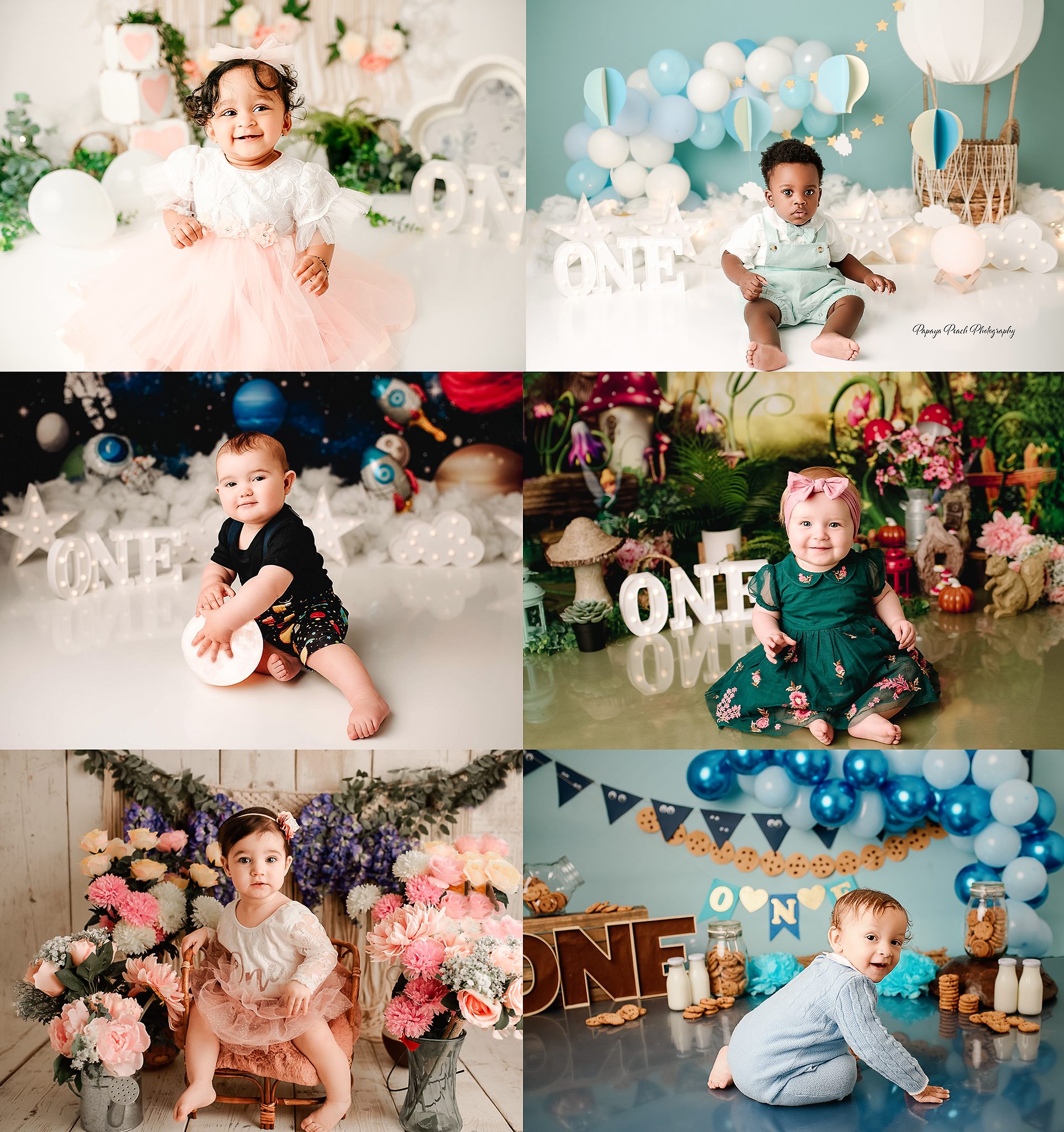 What is a 1st Birthday cake smash?
1st birthday cake smash photoshoot is the perfect celebration to capture all the joy of the last twelve months into beautiful images you'll cherish forever.
Babies at this age are the ones who are bursting with curiosity and exploration. A cake smash session is a great way to capture that curiosity, exploration, and delight (or disgust) along with the expression that comes along with it.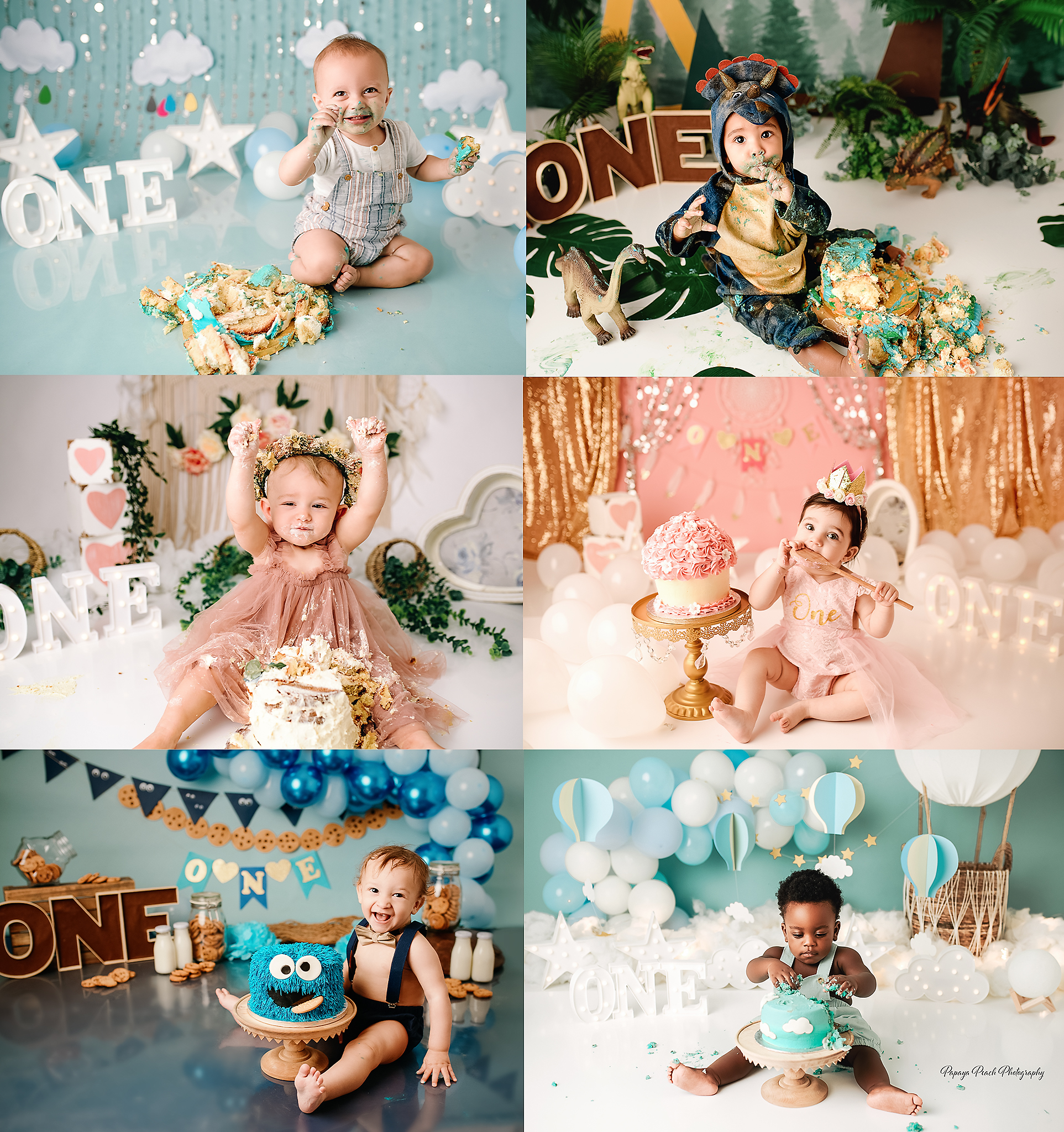 How to make your baby's first birthday cake smash a successful smash?
I have been doing cake smash photoshoots for more than 6 years now. There have been some babies who just loved touching, smooshing, and even sitting on the cake. Whereas there have been a few (umm, a couple of) babies who didn't like touching the cake at all.
I am not meaning to discourage you, just want to tell you that all the babies are different and this can be possible during the cake smash session.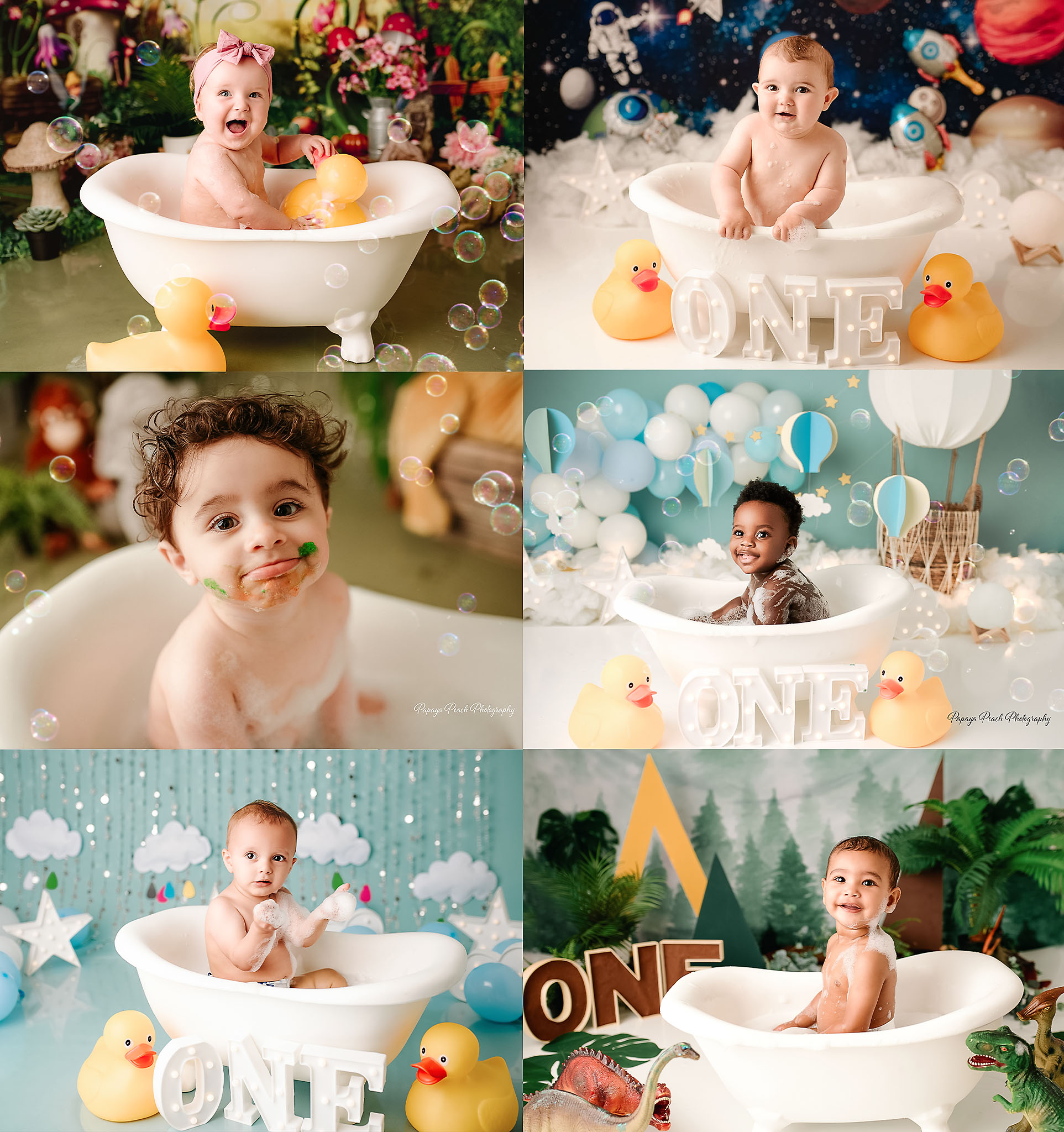 Top tips for how to prep for cake smash photoshoot
1. Rehearsal
Give your baby a cupcake to eat a couple of weeks before your session to familiarize them with the concept of eating cake. This can help reduce any confusion or discomfort they may have with the texture of the frosting and cake during the session.
By giving them a chance to try it in a comfortable setting, you can ensure that they are ready and willing to participate in the cake smash session.

2. Make sure the baby is well-fed and napped
It's important to make sure that your baby is well-fed and rested before their cake smash photo session. A hungry or tired baby may not be in the mood to participate and may become distressed or upset. To ensure that your baby is in the best possible mood for the session, make sure to feed them a good meal and allow them to have a full nap before the session. It's also a good idea to time the session so that it doesn't interfere with your baby's normal nap schedule or disrupt their rest in any way.

3. Limiting the number of attendees
It's not uncommon for cake smash photo sessions to be more successful when there are fewer people present. When there are many people trying to attract the attention of the child, it can become confusing and overwhelming for them, which can make it difficult to capture natural-looking photos. If possible, it's often best to keep the number of attendees to a minimum, such as just the parents or one parent. This can help create a more relaxed and intimate atmosphere, which can make the session more enjoyable. It's also a good idea to try to minimize distractions and keep the focus on the child and the cake, as this can help the child stay engaged and make it easier to get the desired shots.

4. Let go of expectations
It's important to remember that every baby is unique and their cake smash photos will reflect that. Don't feel pressure to create a "perfect" cake smash just because you see it on social media or Pinterest. Some babies may dive into the cake with enthusiasm, while others may just pick at it or show little interest. The most important thing is to celebrate this milestone with your baby and enjoy the moment. It's been a long and challenging year with many ups and downs, and the cake smash is just one way to mark this special occasion.

5. Over touching up the baby during the shoot (hat, headbands, over fixing hair &dress )
Over-touching the baby, such as constantly adjusting their hat or headband, fixing their hair, or changing their clothes, can be overwhelming and unsettling for the baby. In the end, we do not get the shot as we would.
6. Scheduling the session before the baby starts nursery if possible.
Starting a nursery can be a big transition for children. It is common for babies to experience separation anxiety when they are away from their parents, especially when they are in a new and unfamiliar environment. It may be helpful to schedule the session before they start nursery. Children who start nursery may also fall ill more frequently compared to children who stay at home.
7. Rescheduling advice for Photo Session
I understand how much time and effort you put into planning a photoshoot, and it can be disappointing when your little one gets sick.
It's natural to want to push through and try to make the best of the situation, but unfortunately, if the baby is not feeling well, it can be difficult to get good photos.
In my experience, if the baby is not feeling well, the entire session may be filled with crying or upset photos. My advice is to reschedule the photoshoot for a time when the baby is feeling better.
If your baby has a cold or fever, or if they have recently had an ear infection or taken antibiotics or Tylenol, it is best to reschedule the photoshoot.
Additionally, if anyone in your household is currently sick or has been in contact with someone who may have been sick, it is important to reschedule to avoid the risk of contagion.
——————————————-
Useful links
Please have look at the available themes – 1st birthday cake smash themes
If you are looking for cake smash packages please visit here – Cake smash photography in Milton Keynes.
Please have a look at the cakes available – Cake options for 1st birthday cake smash.