A baby/Sitter photoshoot is a great way to capture special milestones, such as a child sitting up on their own or starting to crawl. These photos can be treasured for years to come as a way to look back on your child's early development.

In this blog post, I am sharing pictures from a baby/sitter photoshoot of my 6-month-old baby Rueben. I also did a newborn photoshoot for him. If you'd like to see how he looked as a newborn, I am including one of his pictures at the end of the post below.
When you book a baby/sitter session with Papaya Peach Photography, you have the option to choose a main theme for the session. I have a collection of themes that will be modified to suit the sitter session. Then we have portraits of the baby in a boho setup. Then we proceed to a milk bath in which decor can be changed as per taste. In the end, we do the family portraits in a boho setup or in a plain backdrop.

1. Portraits in the main theme of your choice.
In Rubens' sitter photoshoot we did Winnie the pooh as the main theme.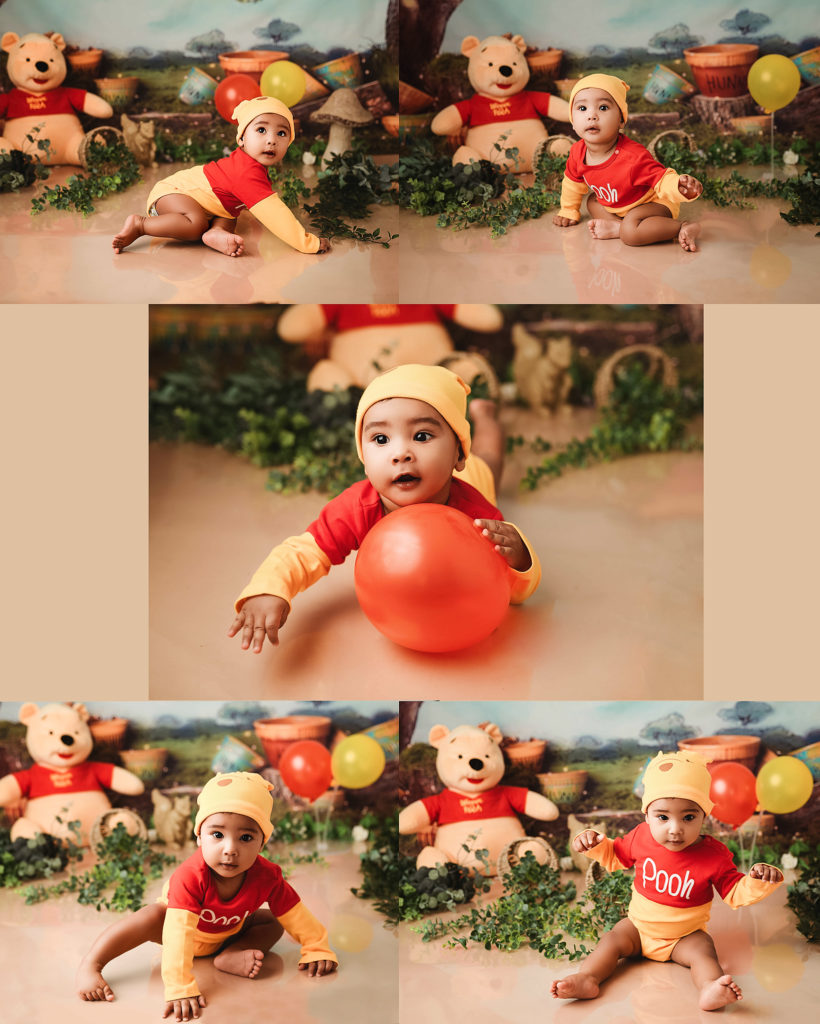 2. Portraits in a customized boho setting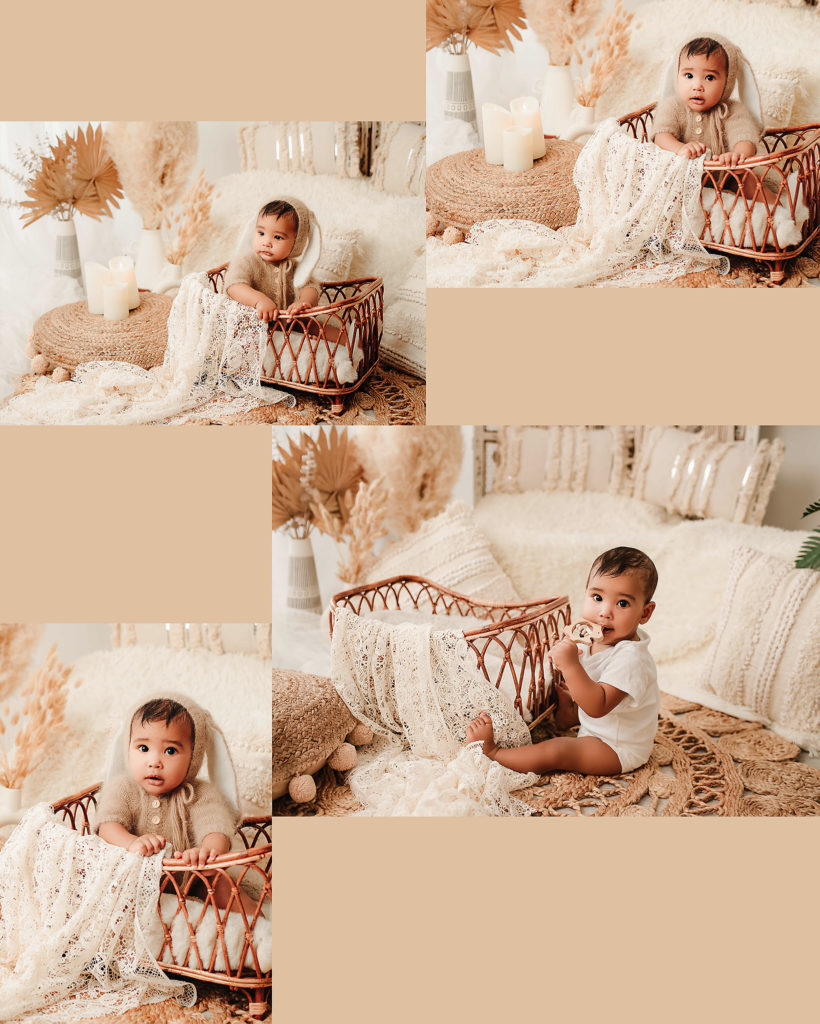 3. A beautifully designed milk bath session
Milk baths consist of warm water, milk, and beautiful things added in and around the tub, such as flowers, fruit, or just greenery. You can choose: flowers, greenery, fruit, cookies, bubbles, rubber duckies or you can bring your own!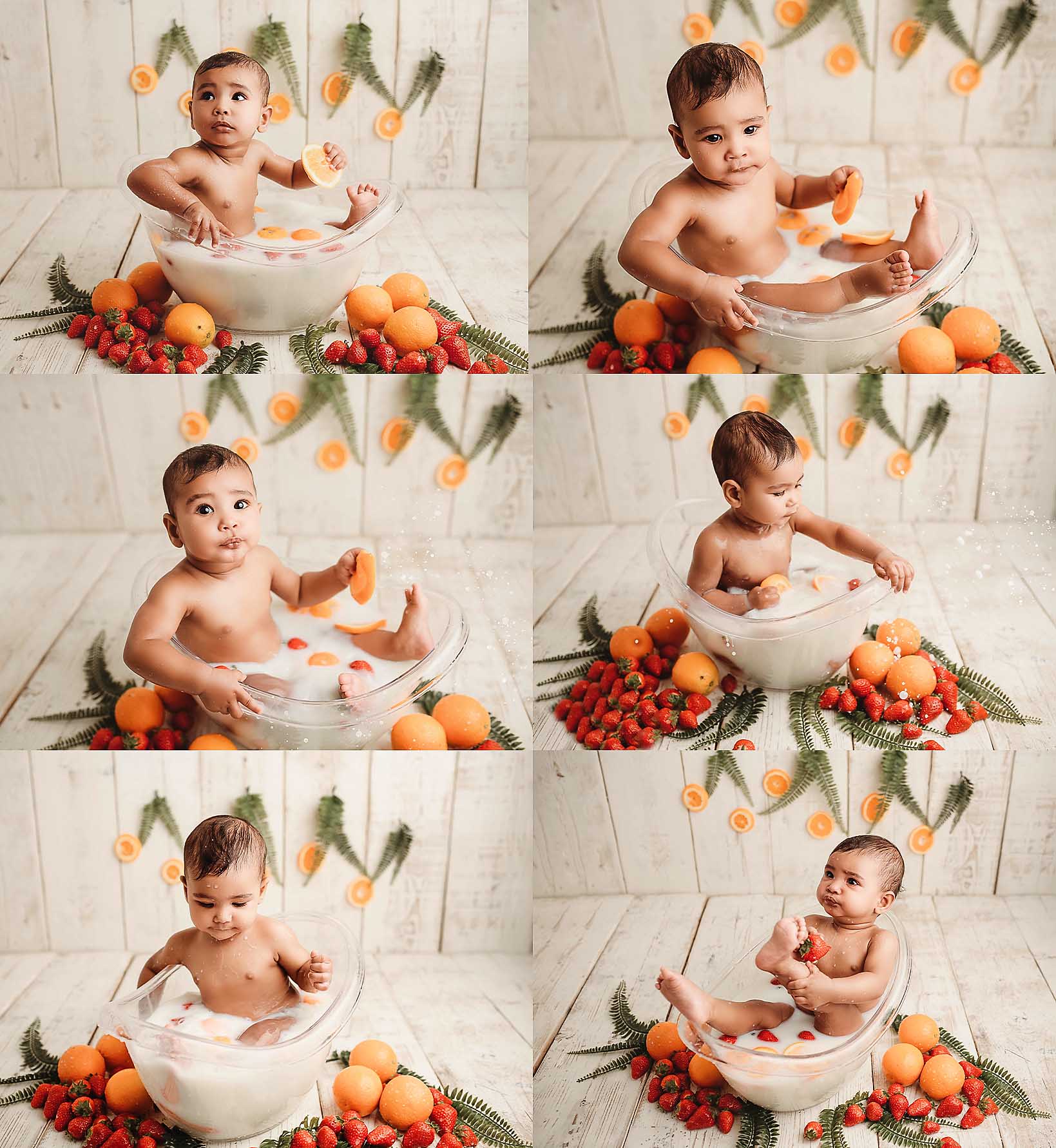 4. Family portraits in a Boho setup with props that have a bohemian, or free-spirited, aesthetic.
If you like you can go for just a plain backdrop. Here you can see examples of family pictures on the plain backdrop.
The goal is to create a unique and personalized look for your portrait that reflects your individual style and personality.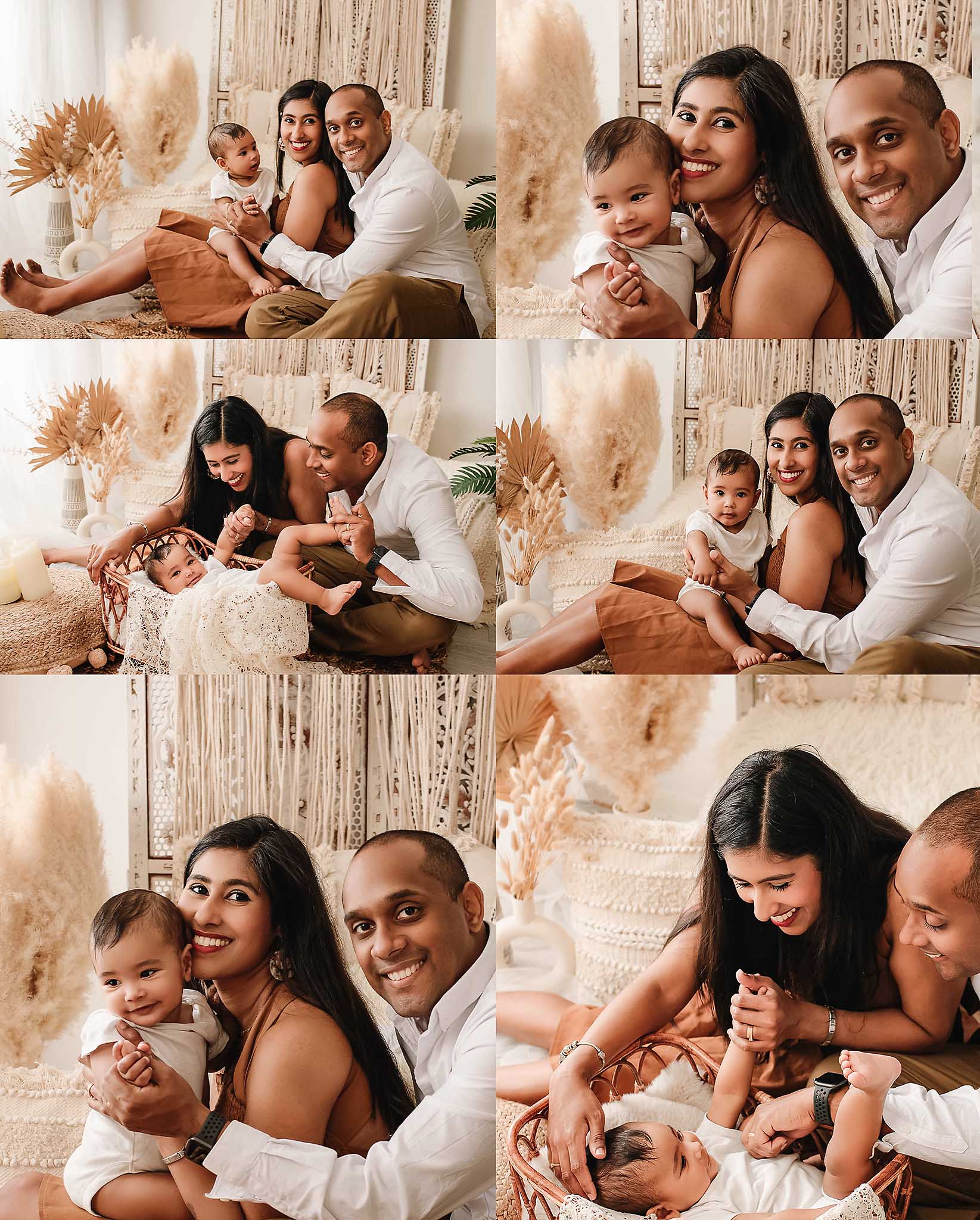 A picture of cute Rueben when it was just 10 days old. It's amazing to see how much babies can change in just a few short months!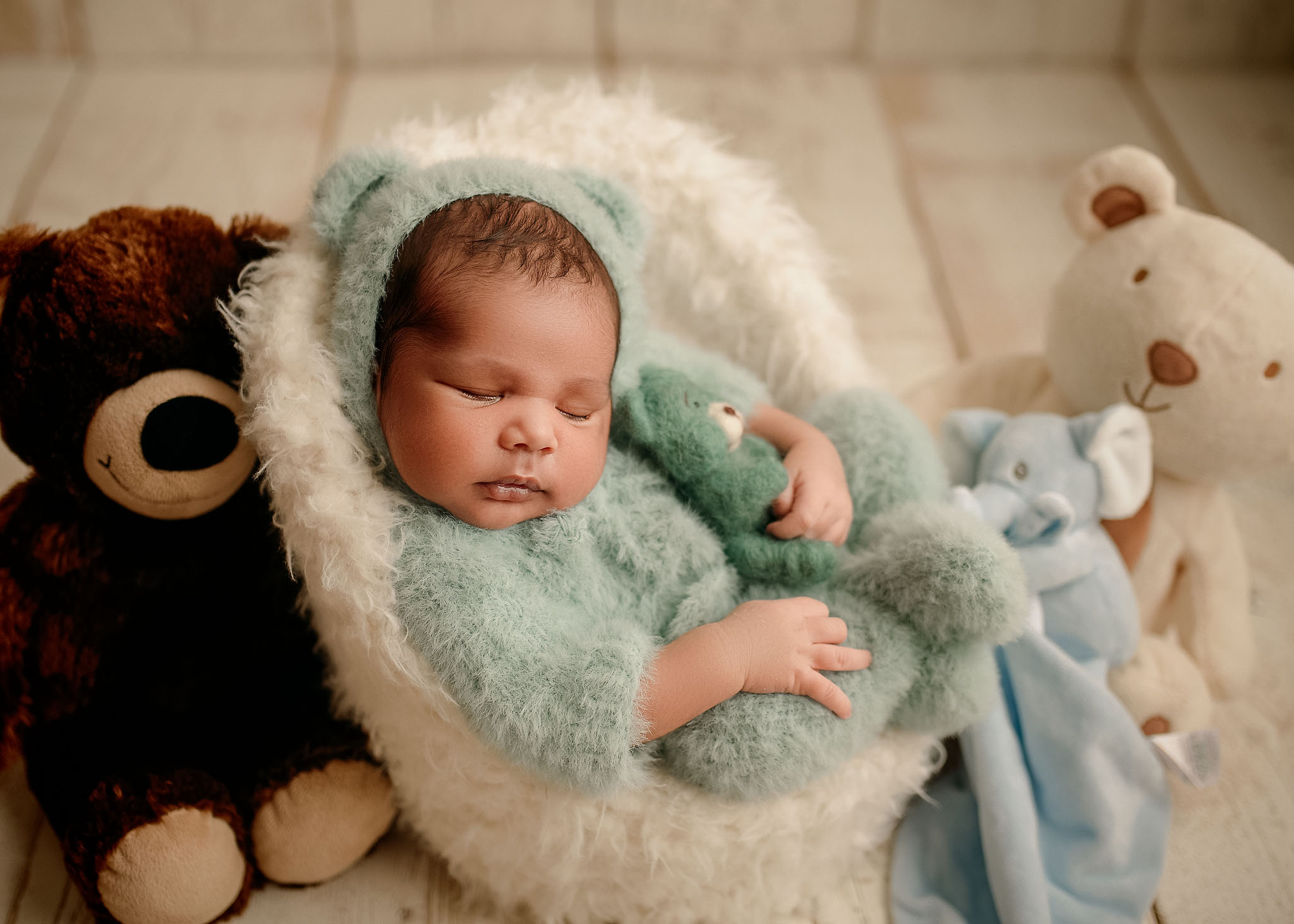 ——————————————-
Useful links
Please have look at the available themes – Sitter photoshoot themes
If you are looking for baby/sitter packages please visit here – Sitter packages
Please have a look at the gallery available – Sitter gallery