This beautiful couple booked their maternity and newborn photoshoot together with me. It's an honor to capture the love between two people and celebrate with them as they get ready to welcome this new little life they've created together.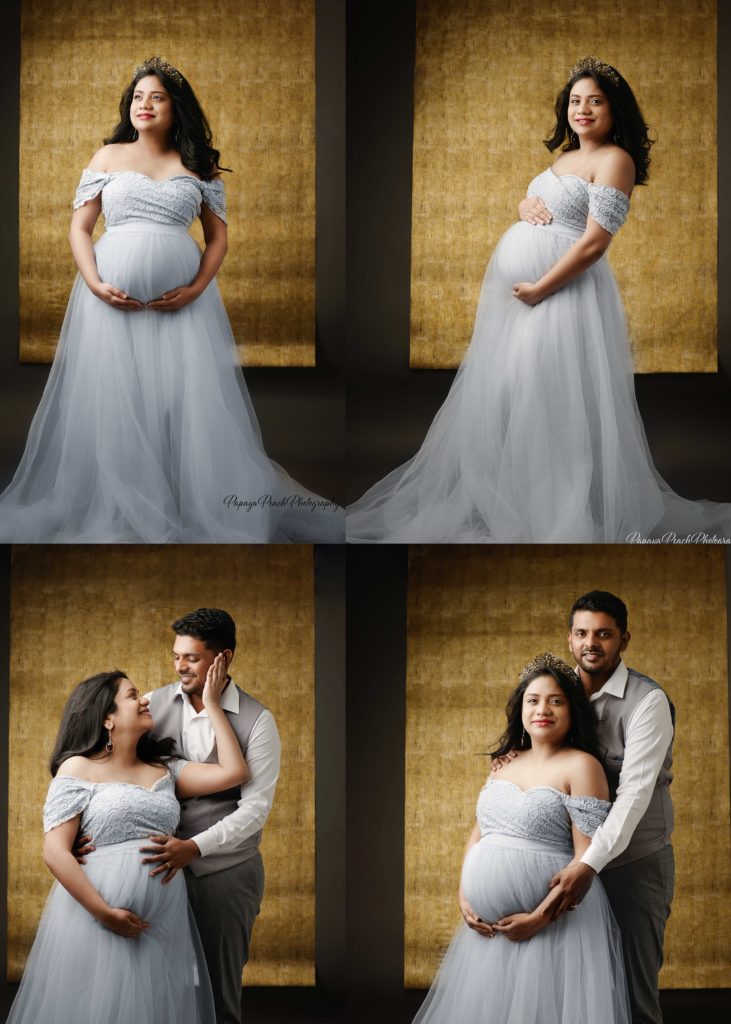 Mama chose a grey maternity gown from my maternity clients' wardrobe. I had the vision of using a skinny gold wallpaper as a canvas for my maternity client for a long time and I was thrilled to get the opportunity to try it with this beautiful mama. I think the resulting photos turned out stunning and dad also coordinated his outfit with her.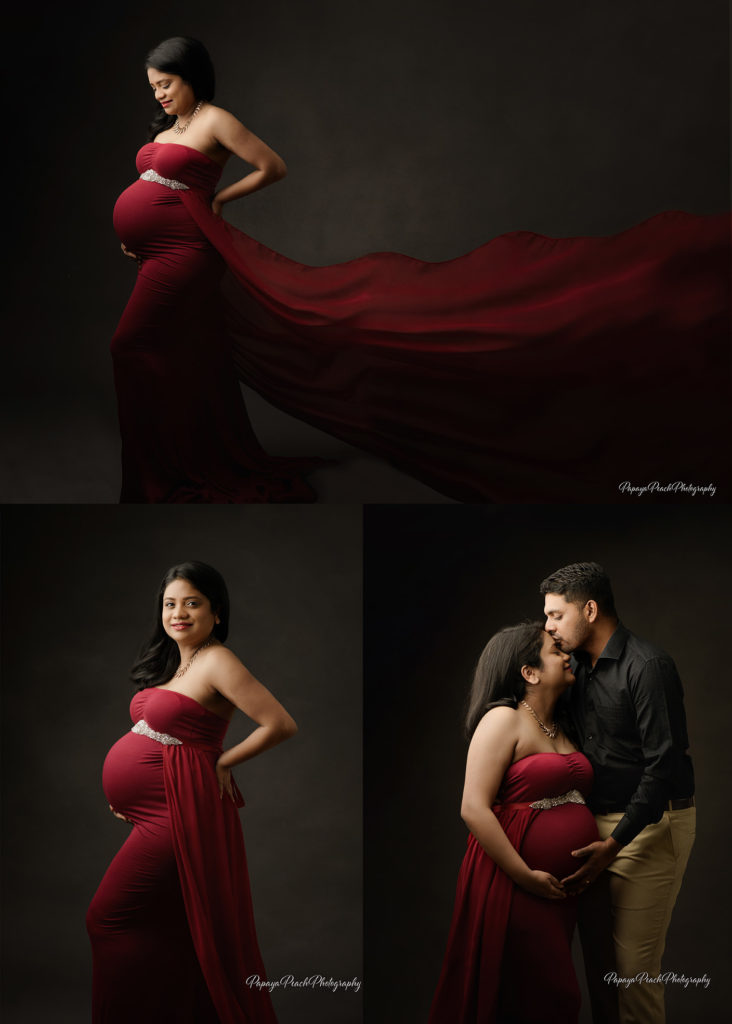 This is the maroon gown with a long drape which gives a great element to the pictures.
I was so excited for this beautiful couple and I loved capturing this studio maternity session for them!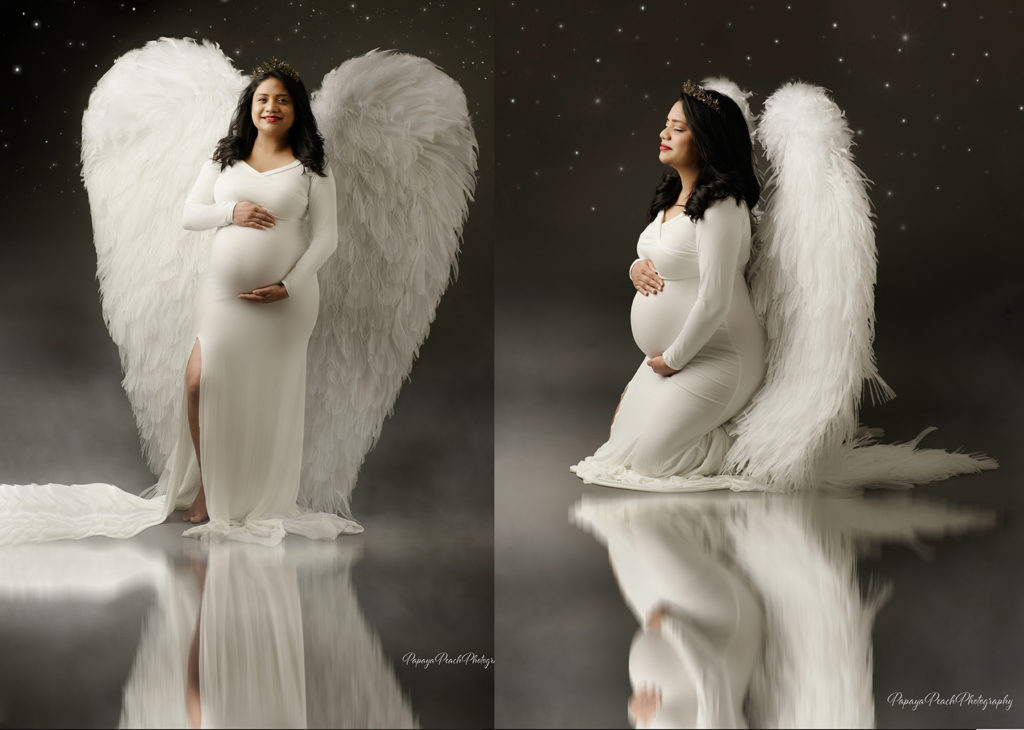 A beautiful angel.
Welcome Baby Kiaan – Maternity & Newborn Photoshoot Milton Keynes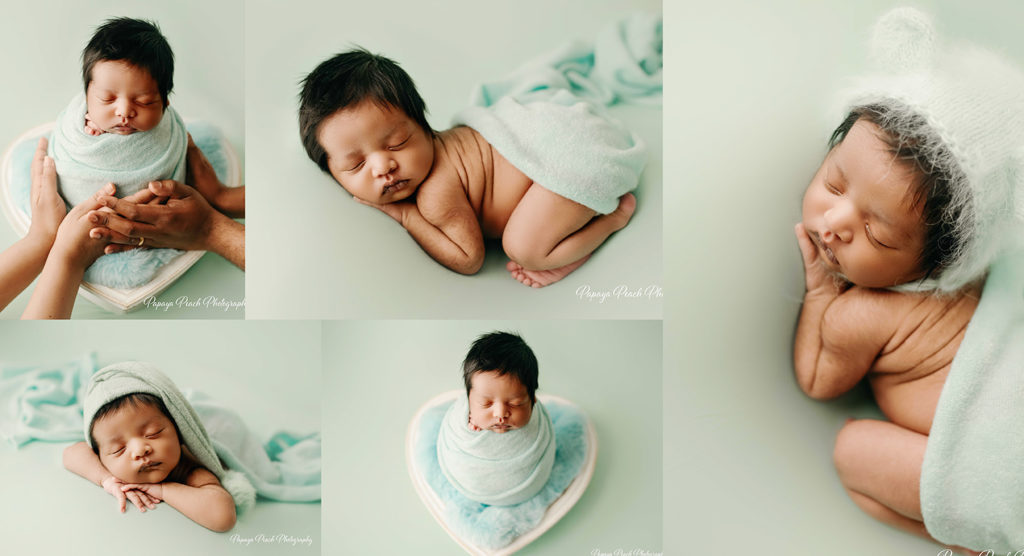 Kiaan is such an adorable baby. He was so well-prepared for his newborn photoshoot with his parents, which made it easy for me to pose him perfectly. I always emphasize to my newborn clients' parents that proper preparation is crucial for successful photos. Thanks to Kiaan's mom and dad for the attention to detail I provided in how to prep the baby for a photo shoot and for helping to make our photoshoot a success.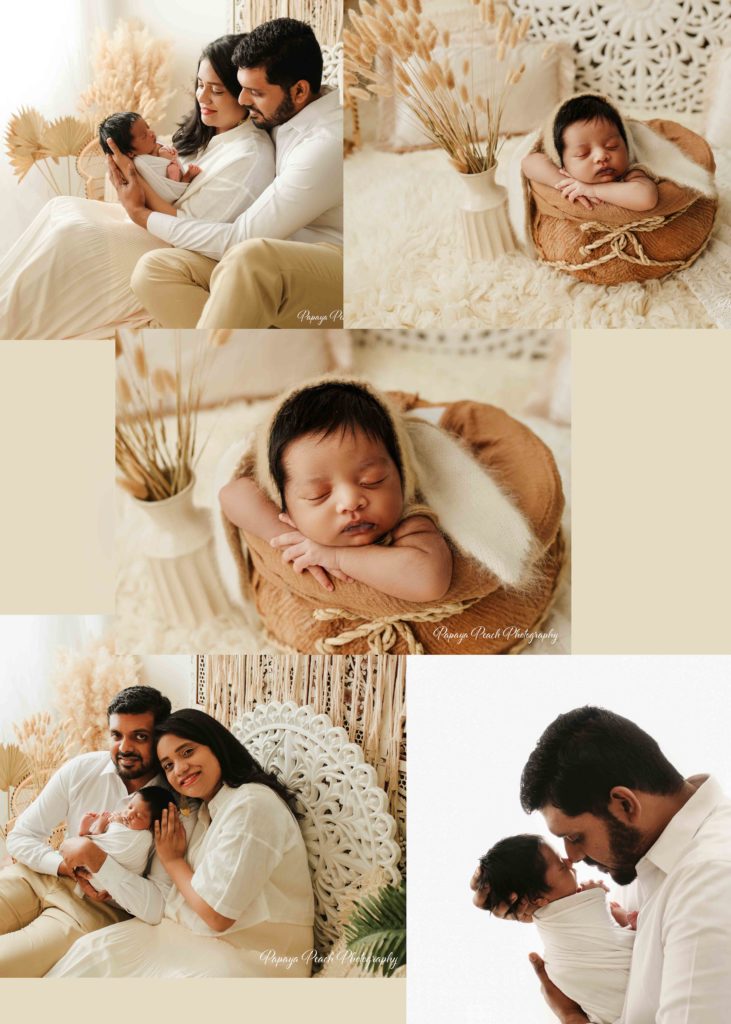 The parents asked to use a creamy, bohemian theme for their family photos, rather than a plain background, and the resulting images were very attractive. The use of the creamy, boho style added a unique and visually appealing element to the photographs.
If you're interested in booking a session for your pregnancy or own little one, please get in touch. Remember, it's important to book as early as possible so we can ensure your session date and time. I'd love to see you at our studio!