Pose for maternity photography
The moment you learn that you are bringing a new life into this world is life-changing. To celebrate and mark your journey, maternity photography is one of the best things you could gift yourselves.

In this blog, I will share some of the beautiful poses for maternity photoshoot which not only enhance your shape but also gives a beauty angle to your portraiture.
Find below some tips for how to pose for maternity photography.

1. Looking into the belly facing the camera
This pose is one of the best and simplest one as it looks really elegant. Make sure that you don't forget to bend one of your knees. It gives shape to your body.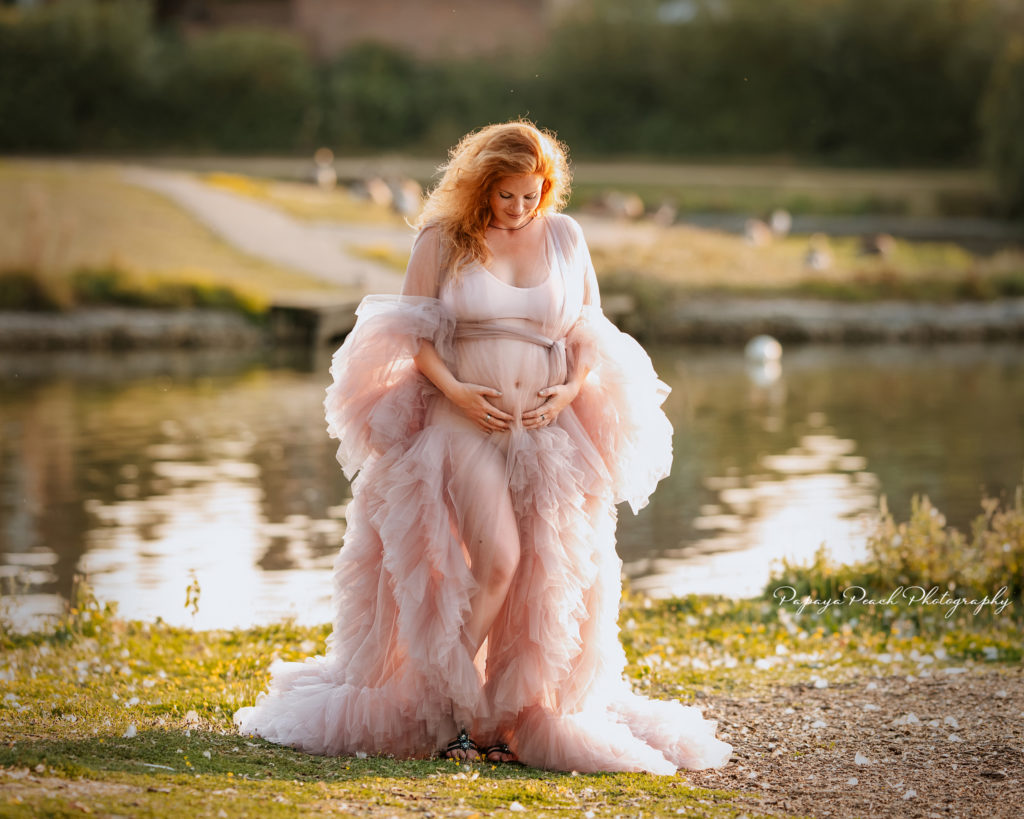 2. Belly from the side
This simple posing makes your body look really eye pleasant in your portraits. It makes the belly look prompt and beautiful.
3. Pose with husband or partner
Including your family members in your maternity photoshoot makes the chance for a really natural and fun photoshoot rather than a seriously posed maternity photoshoot. It brings out on camera the bonding, love, and affection that dwell in your family.
4. Hand on belly and back
Using hands around the belly really gives a beautiful shape to your body. In this don't forget to use your knee and the hairs to create a shape. As you can see mum in picture below had to bend her knee towards her right side, her hairs are on the left side and with her left hand she is making a triangle, which is making her body so flattering on camera.
5. Posing nude or semi-nude
Posing nude or semi-nude looks really beautiful and bold on camera. It shows the raw and real side of your pregnancy.
6. Backlit
Backlit posing looks very artistic as its focuses not only on your details but also on the shape of your belly.
7. Be creative
In the end, I would like to suggest you be creative with your maternity photoshoot as the sky is the limit. I believe that posing comes from inside. Be prepared, pampered, and feel like a goddess on your special day. Search for a maternity photographer who has the style that attracts you. After all, these will be photos you look back on for years to come.